Grow,Manage,Flex,Groom,Schedule,Track,Tune,Build

your business

Front Desk is mobile client management and scheduling software that's simple and intuitive
—a powerful platform for personal service providers.
There's nothing small about your business.
You live, breathe, and dream your business. You do everything in your power to ensure your business succeeds, but sometimes you need a helping hand. That's where Front Desk comes in—the fastest, most reliable, and most flexible solution available. We'll help you reduce time spent on administrative chores and spend more time building relationships with clients to grow your business.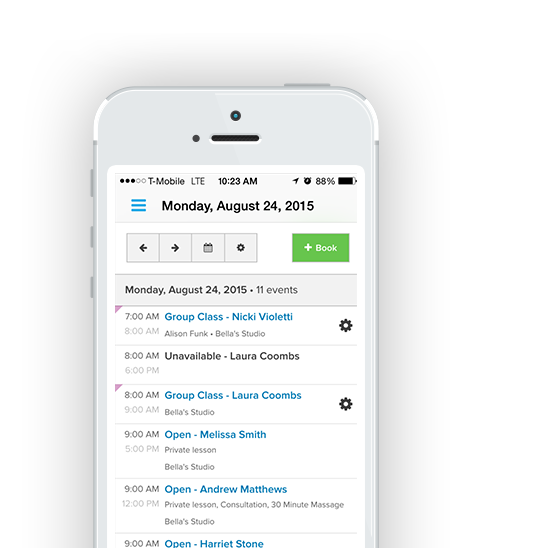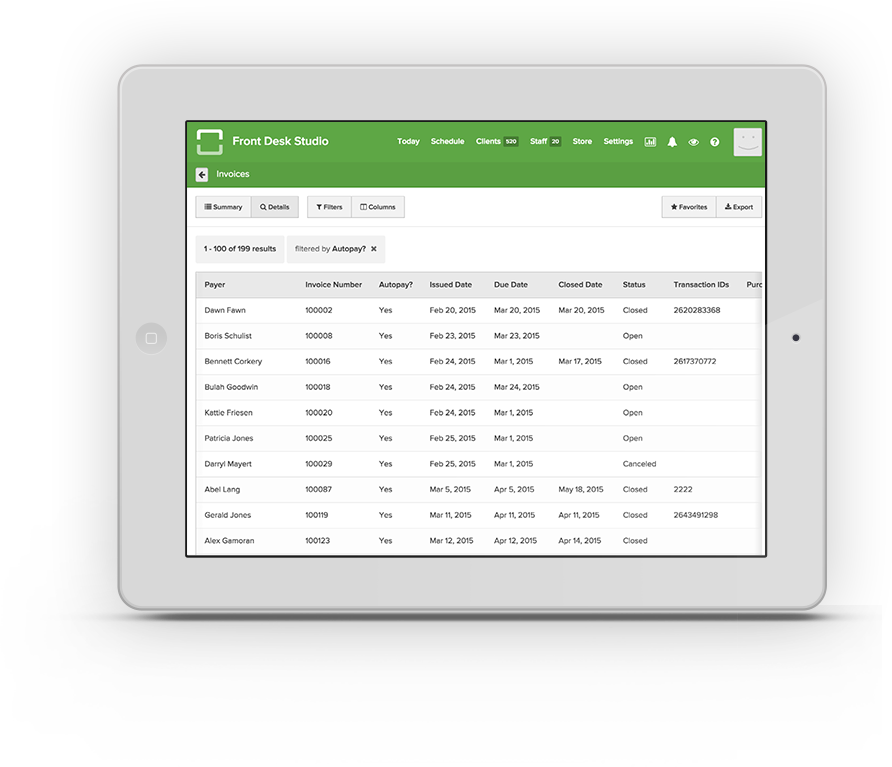 Build your business with Front Desk
We'll simplify client management and adapt to your business's unique workflows. An online scheduling system that lets you, your staff, and your clients easily manage your schedules, attendance, billing, and much more—all while on the go.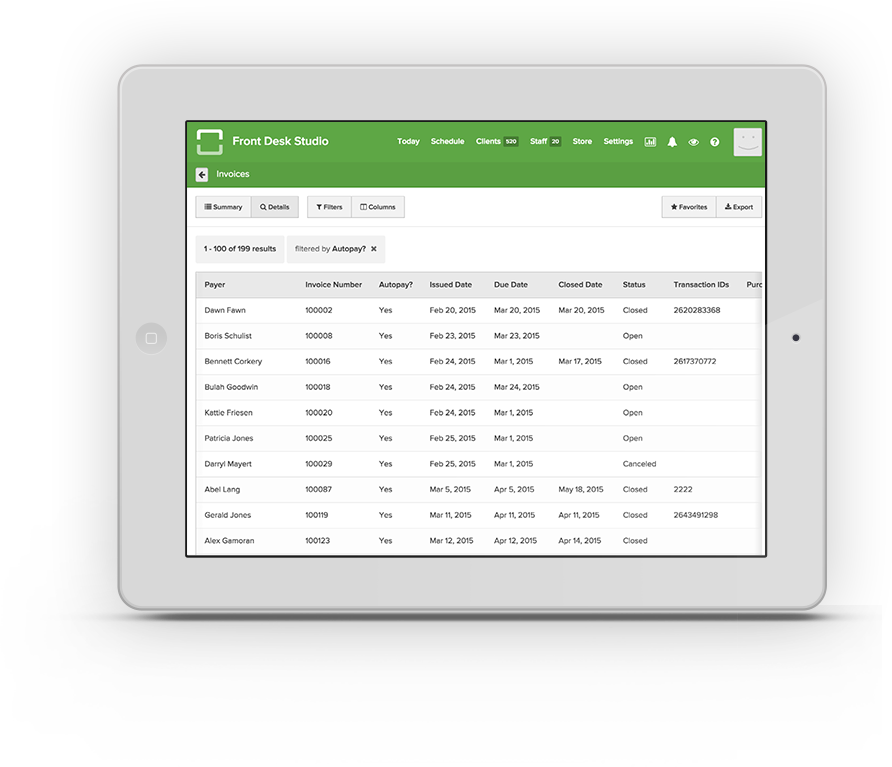 Front Desk saves you time and makes you money

Online scheduling
Mobile and easy to use for you, your staff, and your clients means no time wasted with scheduling back-and-forths.

Attendance tracking
Don't let anything (or anyone) slip through the cracks—simply keep track of which clients are coming and going.

Automated billing
Late payments and lost revenue are a thing of the past with recurring billing and secure payment processing.
Our instructors really like the service. It lets them keep up-to-date on their upcoming lessons. This means fewer phone calls with questions on scheduling outside of business hours. It has taken a lot of pressure off of me personally, as our staff has access to the information they need from their phones. This makes the entire scheduling process incredibly smooth.

Glen Gross, co-owner of Walbeck Baseball Academy

Before Front Desk I was spending between 20 and 25 hours a week on the admin/financial side of the business. I'm down to less than 30 minutes a day doing that now. This fact, combined with a huge reduction in revenue loss, means Front Desk is a clear winner for us—both now and as we expand.

Daniel Moore, owner of Krav Maga Copenhagen

Relationships are the most important part of running a school, and when things like scheduling and billing get in the way of the relationship there's an immediate barrier to what we're there to provide—the students' education. It's all integrated in Front Desk and eliminates the need for stressful money conversations.

Kris K., School of Rock Seattle
Software for better client management
Say hello to your new Front Desk.
14 days to get to know us—no credit card required between friends.